Client Overview:
A very special and unique meditation course given by Sri Sri Ravi Shankar where he reveals ancient techniques to access deep states of effortless meditation in January 2019.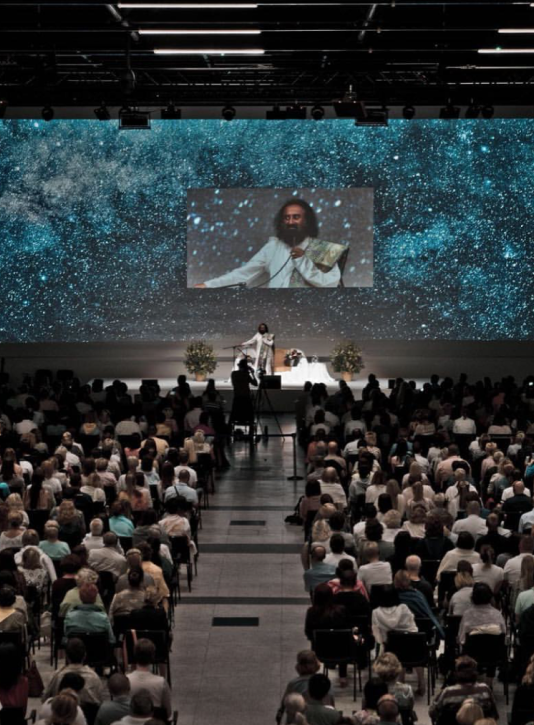 The challenges
The Art of Living Bulgaria had only 1 month to promote the Unveiling Infinity program with Sri Sri Ravi Shankar. The most loyal Art of Living clients had already taken this course before but they needed to bring the awareness to new people.
Sumeru Solutions:
There was little time and big goals to accomplish. The strategy needed to be simple but effective. Our team had less than 2 weeks to produce the marketing material and launch the campaign.
On one hand we promoted free introductory
sessions for a cold audience, where they would come to an in person workshop, experience
meditation and find out more about the Unveiling Infinity Program
On the other hand we put together the perfect
combination of a highly effective strategy focused on remarketing, and content that
generated awareness and provoked action as we highlighted the uniqueness of the brand, the
course and the teacher.
With the help of compelling ad copies and creatives on Facebook , we promoted back to back free introductory talks for Unveiling Infinity.
We built a landing page that was constantly monitored and optimized as we ran A/B tests to increase the conversion rates.
A combination of engaging video ads and text ads was used to create awareness – and people who interacted with both the ads were directed to the Unveiling Infinity Landing Page where they were targeted for direct selling. We crafted ad creatives for different channels, including video ads, slideshows, stories and static images.
The results
$1700
Ad Spend
$44.863
Sales Income
2450
Leads
159
Sales
2639%
ROAS
Get your Free Consultation